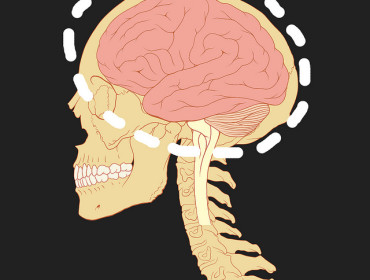 Mindset
Lectionary Reflection for the Fifth Sunday in Lent
April 6, 2014
To set the mind on the flesh is death, but to set the mind on the Spirit is life and peace. Romans 8:6
The lessons for the Fifth Sunday in Lent offer a foretaste of the resurrection feast to come. They deal with issues of life and death, to be sure, but they also all point to God's salvific interaction and desire for humankind to have life abundant. There's the detailed account in John's gospel of Jesus raising his dear friend Lazarus from stinky corpse to living man, the dried bones of Israel are reanimated by Spirit
breath and prophetic word in Ezekiel, the Psalmist's intent waiting for the Lord's redemption, and Paul's explication of choices that lead to death or peace and life. There is no shortage of options for preaching and teaching; each text is rich in possibility and promise.
If you are looking to teach about stewardship, the epistle lesson provides a strong springboard to discuss how our mindset makes all the difference in the world, according to Paul. Focus on the world of the flesh—that is the lures, wiles, and verities of the world—leads only to death in Paul's world order. And he should know, having experienced plenty and want, hardship and joy, suffering and satisfaction.
Choosing to become enmeshed in consumer culture and its vain, empty promises offers only a spiral of greater need and disappointment. "Buy this. You NEED this. This will make you happy." The promises pour forth in honeyed tones from the lips of attractive and happy models touting any number of "needful things" and "must-have" trinkets. Sooner or later, however, the realization sets in that this whole circle of consumption and disappointment stinks worse than Lazarus in the tomb. It's a mindset that leads to dismay, despair, destruction and, yes, death.
Instead, Paul counsels, "set the mind on the Spirit." This is the mindset that leads to real life, abundant life, and lasting peace. Only when we realize that our happiness, our purpose, and our fulfillment comes not in "stuff" but in the radical reorientation that life in Christ provides can we experience this reality. It's a life that looks outward rather than inward, that finds satisfaction in giving and sharing, and that is marked by gratitude rather than "attitude." Life in the Spirit takes our dried up hopes and dreams, puts new flesh on withered bones, and restores our hope. In Christ, we are unbound from the confines of the prisons of our own making.
Here's the thing; we are already gifted with the Spirit of God in baptism. We belong to God. Still we struggle, dying daily to sin and rising to new life and peace that passes all understanding and worldly reason. It is an act of defiance and rebellion against the powers and principalities of this present age to choose a Spirit mindset. It smacks of oddness and countercultural living. But, as writer and devout Christian Flannery O'Connor once wrote, "You shall know the truth, and the truth shall make you odd."
Stinky or odd? Death or life and peace? Fully fleshed-out steward/disciple or dried up consumptive skeleton? It all comes down to mindset. Set your eyes on Jesus and live. Remember your baptism. Come to the table and be fed. Be set free to really live, for not even death can bind those in Christ.
In Worship
What "dry bones" are keeping your faith community from experiencing the full breadth and depth of Spirit-filled living? Maybe the skeletal remains in your congregational closet include a femur of fear or a tibula of timidity. Maybe there's a knuckle or two of nonsense and a clavicle of excessive care. Surely there aren't any elbows of excuses? Can these bones live? Of course they can…through the breath of the Spirit wind that's already present among you. What will it take to name these bones and let words of prophetic hope knit them together and reanimate the Body of Christ in your context? Consider giving each person a paper "bone" cut out on which to name the "dry bone" that they perceive to be "deadening" the ministry and mission of the congregation. Collect the "bones" in a basket for further discussion and reflection. Pray over these "bones" for the Spirit-breathe of God to reanimate and enliven God's people in your place.
With Youth
Most of your high school youth will be familiar with at least one or two works of William Shakespeare. Have you ever noticed that the fourth evangelist's retelling of the Lazarus story has all of the dramatic elements of a good Shakespeare play? Consider having your youth explore this story and prepare a dramatic retelling of it "Shakespeare" style. You have your "chorus" of professional mourners, Thomas' pithy observations, the continual misunderstanding of Jesus' words, and some wonderful rising conflict. Make a special point of examining what it means for Jesus' to call Lazarus out and then command the crowd to "Unbind him, and let him go." What does it mean for us to be unbound by Jesus? How can we share this freedom with others—whether in a silly retelling of an amazing story or in deep conversation with a hurting friend?
With Children
Waiting on the Lord
Ask the children if they've ever had to wait for something really, really good, and if so, what was it and what was it like to wait? Some may mention birthdays, holidays, vacations, presents, a toy, or a special event. If you have a story about waiting be sure to share it with them. Now ask them what it means to wait on the Lord like the Psalmist sings in Psalm 130? How might waiting on the Lord be different? Try to get them to see that waiting on the Lord means being attentive to and present for God. Waiting on the Lord means trusting. It means worshiping. It means praying. It means studying scripture. It means trusting that God will care for us. It means knowing and having faith that God loves us and will always be there for us. It's not like waiting for an ice cream cone or for Santa to come. Waiting on God is part of our everyday life.
Invite the children to set an extra place for God at the table during the week as a way of acknowledging that God is always with us. Finish with a simple prayer.
(Photos:  "brain 2" by J E Theriot, "23 John Roddam Spencer Stanhope – The vision of Ezekiel – Valley of the Dry Bones" by Will, and "February 15, 2014 Dallas City Temple Praise and Worship" by City Temple SDA Church, Dallas, Texas, Attribution-ShareAlike License, Creative Commons. Thanks!)
Stewardship of Life
Thank you for printing this article!
You can view this article online at http://bit.ly/1pT427n.
© 2014 Stewardship of Life Institute
https://westrevision.stewardshipoflife.org
No Comments
Leave a Reply