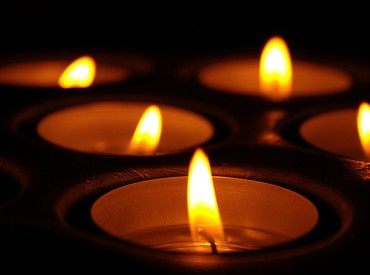 Merry Christmas! What Now?
First Sunday of Christmas, Year A
December 26, 2010
For he said, "Surely they are my people, children who will not deal falsely"; and he became their savior in all their distress. It was no messenger or angel but his presence that saved them; in his love and in his pity he redeemed them; he lifted them up and carried them all the days of old." Isaiah 63:8-9
Just one short day after celebrating the birth of Jesus, reality reminds us that the pastoral scene of the baby in the manger surrounded by adoring parents, smiling shepherds, and wandering wise men is a transient moment. So soon? Must we really leave the warmth of the stable for the cold, harsh reality of the world?
It is mighty tempting to choose the default "Lessons and Carols" route this Sunday; after all, we have such a short time in which to enjoy these lovely hymns. If this is your plan for tomorrow, then more power to you! Perhaps your congregation sorely needs an extra dose of good cheer. Maybe you are considering self-care (a wise move) and taking this last week as vacation, considering most pastors do not use all vacation time allotted in a given year. If that is the case, good for you! Returning refreshed in the new year is a good thing indeed.
If you are, however, addressing the lectionary texts for the day, do not fret or be overly discouraged. Yes, there is murder and mayhem—infanticide to be precise. Yes, the holy family must leave their homeland to become refugees in Egypt. And, yes, all the warm fuzzies of Christmas are left behind and forgotten like dust bunnies under the bed or that dreadful rock-hard fruitcake you relegated to the compost bin. Matthew's gospel lets us know pretty quickly that Jesus is not here merely for a precious Christmas card portrait. The Son of God was born into a broken world to save us from our sins and journey with us through the darkest nights of despair.
Despite the clear presence of evil and suffering in the world, Jesus is our light and hope. This is good news; this is powerful hope for real disciples trying to walk faithfully in the world. The horrors of genocide and the tyranny of empire are still very much with us. People suffer. Anger, pain, anxiety, and despair mar many lives. Children are hungry. Resources are not evenly distributed. All one has to do is scan the evening news to see just how much pain, suffering, and evil exist in our present age.
There are, however, many good things about our present age. Technology allows us to communicate with friends and family around the world. Science and medicine continue to make amazing strides in improving our health and preventing disease. Even with body scans and weather delays our travel is a breeze compared to the days of feet, donkeys, and camels. We see and have better opportunities to understand the plight of our neighbor, and we do have the means to end poverty if we will but use them.
The world is indeed different from the one into which Jesus was born, yet human nature has not changed. Fortunately, God has not changed either. On this first Sunday of Christmas, do acknowledge the pain, the suffering, and the evil. Whatever you do, do not gloss over this reality, but do not stop there either. Consider lifting up the words of Isaiah announcing that a savior comes. No matter what the world throws at us or whatever injustice we humans heap upon one another, the tiny baby in Bethlehem changed everything. This tiny savior who spent his first hours on earth in the rough wood of a feeding trough and his last hours hanging from the rough wood of a cross has triumphed over death once and for all.
Sing those carols and celebrate all the days of Christmas! Your light has come!
Merry Christmas!
Children's Sermon Idea: Spend some time with the children explaining how Christmas is not just one day but twelve. Challenge them to find one thing to pray for each day and one way to give each day–whether to help at home, donate to Lutheran World Relief, give used toys and clothes to a local charity, or volunteer to help at church.
(Photos by blacklord used under Creative Commons license. Thanks!)
Stewardship of Life
Thank you for printing this article!
You can view this article online at http://bit.ly/gJdaD6.
© 2010 Stewardship of Life Institute
https://westrevision.stewardshipoflife.org
No Comments
Leave a Reply